Align Your Leaders. Benefit Your Company.
Consulting Sessions To Map Out Your Company's Success.
Create Clarity From The Top Down

 

For 

Sustainable Success.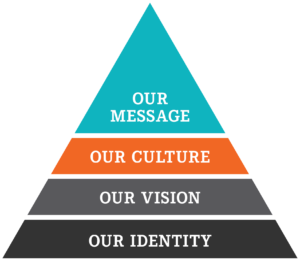 As Clarity Increases, Communication Improves

As Communication Improves, So Does Efficiency

As Efficiency Improves, Productivity Increases

As Productivity Increases, So Does Your Bottom Line
★★★★★
"Working with Brad has changed our team culture.  It has also guided our day to day work and decision making."
Dr. Scott White

– Dentist
Are You Ready To Map Out Your Business?
Clarify And Implement Your True Identity
Create Your Vision And Vivid Dreams
Develop The Healthy Habits Of Culture
Utilize Your Message To Stay On Path
Business mapping takes the company core values that are just words on a wall, and the mission statement that is sitting in a drawer, and breaths life into them by molding them into a part of a complete LIFEmap for your business where everything and everyone is working together toward the same destination.
Expand To Continue Reading...
We have found that creating a map for your business is essential to success.  Why?  Because you have to know who you are, where you want to go, develop a path to get there, and stay focused on that path.
Business mapping was developed to help leaders become aligned, lead in the same direction, and unify the people toward a clear, shared, and shareable vision.  And, as every business is unique, like every person, so are the business mapping sessions.
Here's how it works:
Discover where you are. We work together to discover your true identity in a way that they can communicate clearly.
Discover where you want to go.  We work together to create and/or update your vision and vivid dreams to engage your people.
Create a path to get there. We work together to develop habits in 7 critical areas as lead metrics for a healthy culture.
Stay focused along the way.  We work together to clarify your message in a way that will help you stay focused on your path.
Creating, and following a business map will have a compounding effect over time.  Your speed to reaching your vision will increase because of focus; and your people will become more engaged in the life of your business, creating a positive and lasting effect on your profits.
★★★★★
"Brad listens.  Intently.  Then solves the problem at hand, usually in a way I hadn't thought about, utilizing a methodology I didn't know existed.  He's brilliant."
Clarence Fisher

 

– Tulsa Internet Marketing
Fill out the form below and we will contact you soon!