We learn who we don't want to be from bad leadership.
We show up and work hard for good leadership.
We are transformed by, and emulate great leaders.
Unfortunately, most people haven't had the opportunity to be mentored or led by GREAT leaders. Sadly…most companies are satisfied with bad leadership, and ignore the good ones because they do their job.  Sadly, I've not seen too many organizations that foster an environment to create great leaders.I consider myself very blessed to have been mentored by, and still be mentored by, great leaders.  It has changed the trajectory of my life and business forever.  I am no longer focused on who I don't want to be as a leader.  I don't try to remember what makes good leaders good anymore. I want to be like my mentors.  I want to become a GREAT leader of people.
Why?
Because great leaders inspire other people to be their best.  Great leaders lift people up.  Great leaders yield to the expertise of everyone around them.  Great leaders build great teams and disappear in to the background.  Like Jim Collins speaks about, great leaders look in the mirror when their team fails and ask where they didn't lead well…and great leaders look out the window after their team succeeds and feel blessed to have such a great team.
I want to be a great leader. Do you?
Here are three guiding principles that I have seen in every great leader I've had the opportunity to be around.  I believe whole heartedly that these are the fundamental truths, or ingredients, that mold great leaders.  There are a million how-to books and what-to books.  I want us to wipe the slate for just a moment and get to the heart of great leaders.  THEN, go back and apply all of the amazing knowledge and wisdom that has been written on the subject of leadership.
Principle 1: Great Leaders Are Intentional.
Great leaders are always looking for opportunities to invest in people.
In February of 2017, our adopted son, Will, got incredibly sick.  He was born with a terminal heart problem and winters were hard for him.  He had been home with us for about a year, and had grown too fast.  His heart was having a hard time keeping up.  He ended up being hospitalized in Tulsa and transferred to Oklahoma City.  My closest mentor, a CEO here in Tulsa, did something that has shaped my life and leadership forever.  He took off of work and spent several days at the hospital with us.  He cancelled meetings, and worked remotely from a hospital waiting room.  He loved my family intentionally through the death of our son on February 16.
Since then, I've paid close attention to him as a leader, and I've studied his business, even having the opportunity to serve them…and I realized something.  He's intentional with everyone.  Everyone I spoke with inside of the business understood his expectations and standards, and they want to live up to them!  Actually…that's why he was able to be with us in the hospital.  He was so intentional in leading his team and pouring in to his leaders that he was able to leave them to run the business, trusting that they would do a great job…and they did.
You see, great leaders don't build great businesses, or leave great legacies, by accident.  They don't bumble through life making lucky decisions.  They are deliberate.  They set their priorities, and make their decisions accordingly.  They make time to invest in people they see potential in. Intentional leaders inspire everyone around them.
Principle 2: Great Leaders Are Empowering.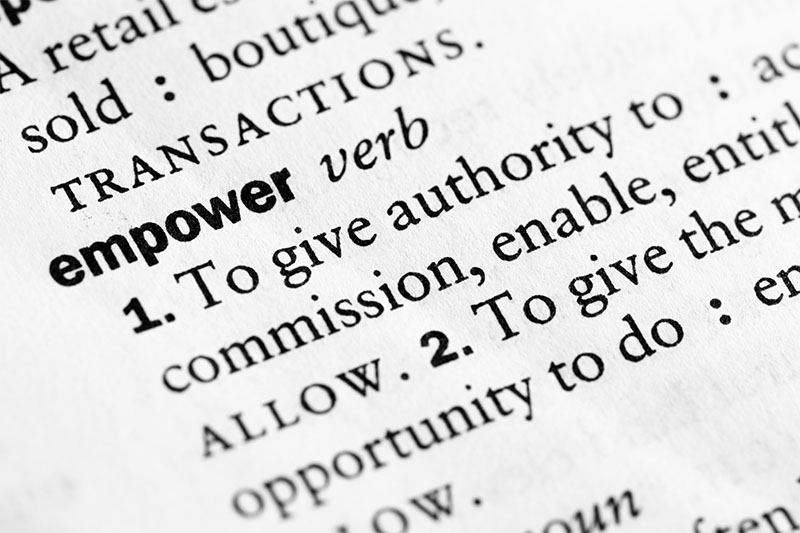 Great leaders give permission to other people to become great, and then help them get there.
Have you ever worked for a boss that hogged all of the credit?  Who belittled people for making mistakes? Who had a closed door policy?  Me too.
A dear friend, client, and mentor named Clay Slaton has successfully build and sold several companies, and is now the creator of LIFEdrive.  I remember first meeting Clay, and being overwhelmed by his heart for other people. I remember our first meetings especially.  I didn't have a pedigree in business that would impress him.  I hadn't stacked up years of trophies or awards…but he still did something that blew my mind.  He listened to me and asked me questions.  He helped me flesh out ideas that didn't benefit his business at all, even during time he was paying for.  Why?  Because he understands that people give you their best when you believe in them and invest in their success.  He loves helping other people win.  And, because of that genuine desire, he wins.  It's natural.  It's slower than stepping on people to get to the top…but it also lasts way longer and is more satisfying.
Great leaders don't crush other people to feel great.  They become great by helping others believe in themselves and grow.
Principle 3:  Great Leaders Are Humble.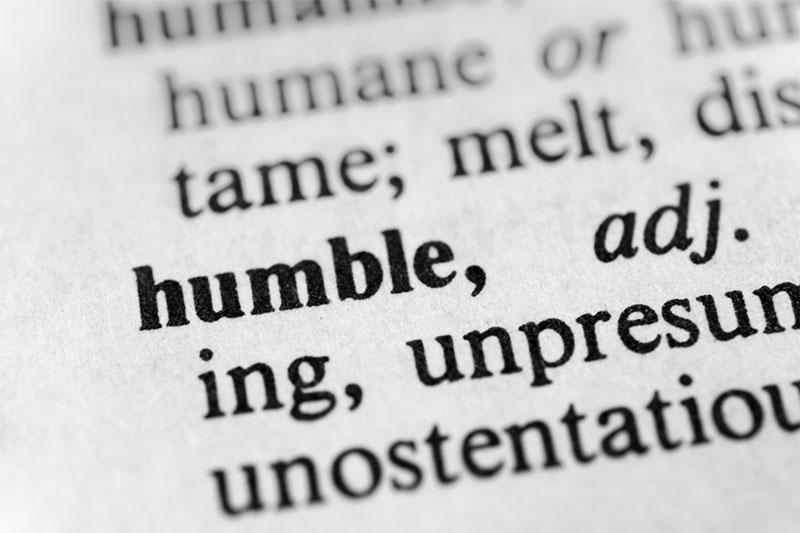 Great leaders don't stand in the spotlight.  They shine it on their team.
Have you ever worked for "Michael Scott"?  Or, as Brian Regan says,  "the me monster"?  It's not a very fun place to work is it?
If you look around at great leaders of great organizations, and you listen to them speak, you'll hear a common thread.  They are thankful and amazed to have such an amazing team. They use every opportunity they have to put their team out front when they are succeeding.  Don't mistake this for false humility thought, where people pretend they stink at something to get applause.  These folks are confident in their abilities and humble in their actions. Remember, they're intentional and empowering as well.  False humility is actually ego trip.  Real humility is powerful.
I have a dear friend, Mike, who runs a prison ministry.  He sold very successful advertising and marketing companies a few years back and entered prisons.  Why?  Because he believes that everyone is special.  He puts people in front of himself, and praises others every opportunity he gets, minimizing his own involvement as he goes.  For him, he has the amazing chance to help incarcerated men meet Jesus and change the way they live.  His team is new, and extremely motivated.  They feel needed because his humility brings out their gifts and talents. Mike is the opposite of a me monster. Humility has allowed him to build great businesses, and continue in to build a great ministry.
Great leaders elevate the people they lead without putting themselves down. They surround themselves with the best people to accomplish the vision and pride doesn't get in the way.
Conclusion:
There are countless attributes we can give to great leaders.  There are droves of books about how to lead and what to do to become a good leader.  Today, we've focused on three principles that I have personally found in every great leader I've been exposed to.  Those are:
Great leaders are Intentional
Great leaders are Empowering
Great leaders are Humble
Have you noticed any other principles that great leaders share?  I'd love to hear your story!
Also, I want to challenge you to put 5 pennies in your pocket today.  As you walk around today, look for 5 opportunities to be intentional with your team members, empower them by pointing out their strengths, and tell your team that you're grateful for them.  Every time you do one of those, move a penny from one pocket to the other.  Make that a daily habit.  You'll be amazed at the return you'll see from your investment of leadership!  And, it's a really simple way for you to start building a HEALTHY Culture!
Grace and Peace,
Brad O'Hara – LIFEdrive Coach